What exactly inspired the design for Sock's hat?

Anonymous
Exactly?  I don't really remember, it's been so long…  but if I had to take a guess, I'd say it's probably a combination of aesthetics that seemed to be trendy in nerdy anime subculture junk I was into when I first started thinking about the character.  Specifically dark/evil but cute stuff.
Off the top of my head:
Dark chao from Sonic Adventure 2…


Annnndddd… pretty much any number of hats from gaiaionline.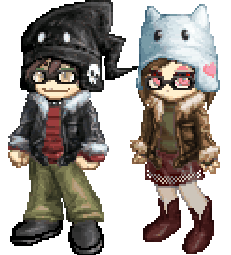 I'm sure there are other examples, but I guess something about the squiggly tail must've stuck with me, haha.